Dux Sunpro Gas Boosted Solar Hot Water System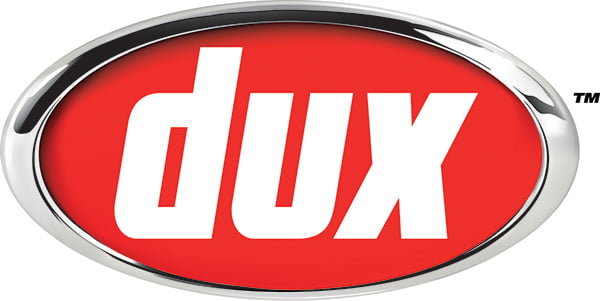 Are you in the market for a new solar hot water system? Are you looking to save money on your hot water heating bills? Do you want to lower your greenhouse gas emissions and help save our planet? If you have answered yes to any of these questions, then the Dux Sunpro solar gas boosted hot water system may be for you. The Dux Sunpro solar gas boosted unit uses the readily available energy from the sun, which is collected via two panels on situated on the roof of your home. This energy is then used to heat hot water to meet the demands of your day to day life! This system is particularly energy efficient due to the low megajoule consumption burner which is a key component of the unit.
Because this system is gas boosted, it means that even on days when there is a lack of sun due to cloud cover, or at times such as during the night, the system can continue to produce hot water. If you think that the Dux Sunpro solar gas boosted hot water heater sounds like it might be right for you and your family, contact Metropolitan Plumbing on 1300 367 333. One of our expert plumbers can provide you with a complete and competitive quotation and advise whether this system will be able to meet the needs of your family now and in the years to come. Excitingly, Metropolitan Plumbing also offer great interest free terms to approved applicants, meaning you can have the system of your dreams now and then pay the unit off slowly over time.
The gas boosted Sunpro system is designed with families of a range of sizes in mind, with the 315 litre tank suitable to supply the needs of between 2 and 6 people. When you have a large family, you need a hot water system you can trust and for this reason, the great five year tank and panel warranty offered by Dux on this system is a huge drawcard.
Furthermore, Dux also offer a 1 year warranty on all parts and labour! Part of the reason that the Dux Sunpro solar gas boosted hot water unit can come with this great warranty is because the storage tank is built from the highest quality materials, and insulated with polyurethane. The solar panels are also equipped with a special management system to protect against overheating and damage from frost. This truly is the type of system that can go the distance, providing hot water for your home or business for years to come.
In the rare instance that you encounter problems with your Dux Sunpro solar gas boosted system, help is only a phone call away on 1300 367 333. Metropolitan Plumbing can assist with all of your Dux Sunpro needs, and the majority of the time one of our expert plumbers can be onsite within an hour of your call for help! Because all Metropolitan Plumbers travel in fully stocked vans, we can complete 90% of your Dux Sunpro jobs from site, however in situations where a specialist part or a non-stock item is required, our plumbers are happy to travel to a supplier or order it in for you at your convenience. Because all of our Metropolitan Plumbers are fully qualified gas fitters, they can assist with your Dux Sunpro solar gas boosted system even if the issue is related to the gas supply. Gas can be incredibly dangerous when not tended to by a qualified technician, so if you suspect an issue with the gas leading to your Dux Sunpro system, contact Metropolitan Plumbing immediately!